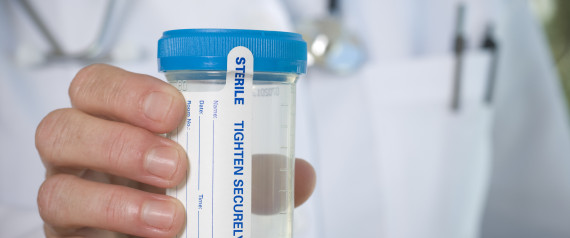 Kirby Hamilton via Getty Images
Fewer American workers, on a whole, are testing positive for drug use, according to a new report from Quest Diagnostics.
However, positive tests for specific drugs, including opiates and amphetamines, are actually increasing, according to the report.
The findings are based on 125 million urine drug tests conducted across the United States by Quest Diagnostics between 1988 and 2012.
The researchers found that positive drug tests declined 74 percent over the last 25 years, going from 13.6 percent in 1988 to 3.5 percent in 2012. However, positive drug tests nearly tripled for amphetamines from 1988 to 2012, and more than doubled for hydrocodone and hydromorphone and increased 71 percent for oxycodone (all prescription opiate drugs).
"Our data shows that an increasing number of workers are testing positive for certain prescription drugs, such as opiates and stimulants, reflecting the increased use, and potentially abuse, of prescription medications in the U.S.," Dr. Barry Sample, the director of science and technology for Quest Diagnostics Employer Solutions, said in a statement. "We also know from other research that the steep declines in our data's overall drug positivity rates would likely not be observed in workplaces that do not have workplace drug testing programs."
Contribute to this Story:
Send us a tip
Send us a photo or video
Suggest a correction
//
FACEBOOK COMMENT